The Pine County's Financial Assistance Team is responsible for administering numerous financial assistance programs that are funded by Federal, State, and County funds. Eligibility Workers are trained to determine eligibility for financial assistance programs depending upon income and/or assets guidelines according to the Federal, State, and County statue and policies.
Please choose from the following topics or sub-section topics on the left hand side for more information about all the programs you may wish to apply or learn more about those programs.

No English: https://www.dhssir.cty.dhs.state.mn.us/MAXIS/Documents/Language%20Block%202%20(LB2)%20PDF.pdf /
Telephone 320-591-1570 & 320-216-4100
---
Already Have A Financial Assistance Case In Pine County But Still Have Questions?
Call your assigned worker (See Directory) or 320-216-4100/320-591-1570 and/or send us an email.
Ways to apply:
Apply online for all Cash programs, SNAP, Child Care Assistance, and/or Emergency Assistance programs at MNBenefits.mn.gov.
Apply online for MN Health Care Programs (such as Medical Assistance) at MNSure.org.

Please email the Pine County MNSure Team at MNSure@co.pine.mn.us or call us once you submit your application for us to verify it went through correctly and there were no technical issues.
You may also fill out and return a Application for Health Care to your local agency office.
If you are elderly, blind, disabled, or on Medicare you should not apply through MNSure. Please call or our agency or view our Health Care Assistance section for more information.

To apply for the Pine County Burial program, please see the County Burial Program for more information, including the application which must be submitted to our agency prior to any funeral arrangements.
Please call our agency if you need an application to be mailed out to you or if you have questions.
Please stop by other office to pick up an application. We have them available inside our lobby or outside our buildings by our secure drop boxes for after business hour access.
Important: Do not delay. The day we receive the first page of the Combined Application Form with at least your name, address, and signature is the first day that you may be eligible for SNAP. This sets the date of application. You will still need to complete & return the rest of the application prior to your scheduled interview.

How to turn in proofs:
You can email our Financial Assistance Team at income.proof@co.pine.mn.us .
You can utilize our secure drop boxes outside both offices.
You can mail your paperwork to either of our offices.
You can fax your paperwork to either of our offices.
You can call your Financial Worker directly or contact either of our offices to speak to support staff. Please visit our Financial Assistance Team Staff Directory for contact information.

You will receive a call back within 1-2 business days. If you do not, please contact either of our office for someone to assist you.

We want to serve you the best way we can and also keep everyone safe during these uncertain times. We have Office Support Staff, a Case Aide, and Financial Workers who are available to answer your questions during normal business hours. Financial Workers are working remotely, but we do have staff in the offices to assist you.
---
Lakes and Pines SNAP, MNSure or other programs:
Lakes and Pines can assist Pine County residents with their SNAP, MNSure, or other program applications.
Lakes and Pines will be at the Pine City Courthouse (HHS Interview Room) the 1st and 3rd Wednesday's of each month. Lakes and Pines will be at the NPGC (Interview Room A) the 2nd and 4th Wednesday's of each month. These are by appointment only. No walk-ins will be accepted.
Please see our Resources section for more information and ways to contact them.

---
Pandemic Electronic Benefit Transfer (P-EBT):
There is P-EBT information, resources, and links available and located under our Resources under COVID 19. Reminder that P-EBT is a temporary food benefit available to Minnesota families with children who would have received free or reduced-price meals if schools were open.
---
Mental Health Local Resource:
The Pine County Drop-in Center is open at the Pine City Senior Center 670 Main St S Pine City MN. Please check out our Resource section for more information, including their hours and activities each week.
---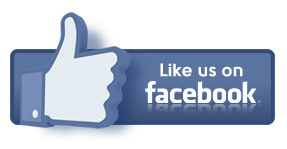 Check out the Pine County Operation Community Connect Resource Fair's Facebook Page for more information and updates on this annual event.
The 2022 event was held on 10/11/2022 and we had a great turn out with approx 140 people attending and gathering resources within our community.
The 2023 annual event date/time and location are TBD.

---
You may be eligible for help in paying your utility bill during the Cold Weather Rule season,
October 1 to April 30.
Minnesota's Cold Weather Rule (CWR) is a state law that protects residential utility customers from having electric or natural gas service shut off between October 1 and April 30. To protect your service from disconnection you must make and keep a payment plan that you and your utility agree on. The utility must offer a payment plan that is reasonable for your household's financial circumstances. You can set up a CWR payment plan any time during the CWR season. For more information please click
here
for more
Cold Weather FAQs
, Cold Weather Resources &
who to call for help
, and a
Cold Weather Brochure
.