Minnesota Health Care Programs:
The Affordable Care Act requires most people to apply through the MNSure Health Care Exchange website. MNsure is a place where Minnesotans can find health care coverage that best fits their needs and budget.
The following population should not apply through MNSure, but should contact their local county office where they reside or contact other resources to apply or to get more information:
People applying for long term care services, including nursing home or assisted living services may apply using the MN Health Care Programs Application for Payment of Long Term Care Services (DHS 3531).

Women applying for MA for Breast or Cervical Cancer (MA-BC) must use the MN Health Care Programs Application for Breast and Cervical Cancer Coverage Group (DHS 3525).

People applying for coverage of family planning services and supplies only may continue to apply, using the MN Family Planning Program Application (DHS 4740).

Seniors with Medicare coverage can complete the MA Application for Certain Populations (DHS 3876).

Families and Children Prepaid Medical Assistance Program (PMAP) Health Plan Choices by County Effective January 1, 2020 - December 31, 2021: https://edocs.dhs.state.mn.us/lfserver/Public/DHS-4324-ENG

Safe At Home (SAH) Program is a Minnesota address confidentiality program that assists survivors of domestic violence, sexual assault, and stalking by providing a substitute address for people who move or are about to move to a new location unknown to their aggressors. The Minnesota Secretary of State's office administers this program. If you are a participate of this program, please notify your worker right away. Your information is kept confidential and we will work with you regarding notices, delays in getting your mail, etc. For more information on the Safe at Home Program, including information about finding a shelter, or enrolling in the program please visit their website at https://www.sos.state.mn.us/safe-at-home/about-safe-at-home/


If you would like to pick up a health care application, have one mailed to you, emailed to you, or if you need more information, please contact our office right away.
---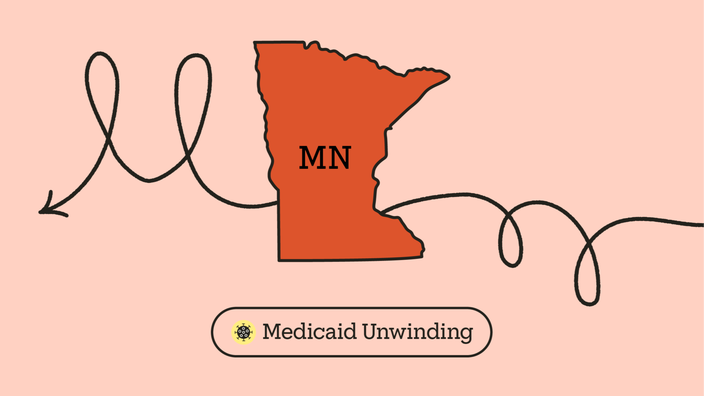 Medicaid / Medical Assistance Unwinding
When is my renewal?

Enrolled members and those assisting them with the renewal process, can use the renewal lookup tool to find out when to watch their mailbox for their renewal packet. They will need to have their member number and case number to learn their renewal month. This information is provided to you on your notices and/or MN Health Care cards.


We want to make sure that you know you will have to take some steps to avoid losing your health insurance and creating possible disruptions in seeing your doctor or filling a prescription.
You're going to receive a packet in the mail with information about how to keep your health insurance in the monthly indicated on the renewal lookup tool.
If your renewal month is within two months:
It's important to return the packet by the deadline to avoid delays in accessing health care.
Learn more about renewing your health insurance at <mn.gov/dhs/renewmycoverage.
If your renewal is beyond the next two months:
Please let us know if your address changes before then.
If you contact your Financial Worker for any other program or reason, have them verify we have your correct address on file to ensure you get your packet in the mail.
If we have an incorrect address, please do the following:

If you have Medical Assistance, you need to contact our county to update your information. Please use the appropriate Pine County Financial Assistance Team link to find your worker to connect with to update their address. Due to increased phone calls, if you are able to, please email your worker with your updated address.
If you have MinnesotaCare, you will need to please call Health Care Consumer Support at 800-657-3672.

Learn more about renewing your health insurance at <mn.gov/dhs/renewmycoverage.
You can also use your smartphone to access the DHS page for more information about your health care renewal. How to use QR code? Open your smartphone. Hold your smartphone's camera app over the QR code. Click on the website to be redirected.